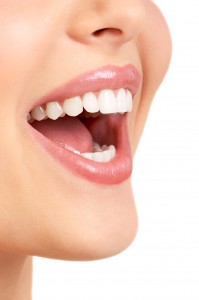 January is a time when many people are thinking about fresh starts and life improvements. If that sounds like something you're doing, have you considered a smile makeover from your dentist?
A smile makeover can help you add an extra sparkle to your smile, which, in turn, can help you improve the different relationships in your life, whether romantic, social, or on a professional. What's more, studies have shown that patients with whiter, straighter smiles are perceived by others as more confident, attractive, and successful.
So with all this in mind, why not talk to your dentist about a smile makeover for January?
What Is a Smile Makeover?
A smile makeover can be one service or multiple services combined. One of the most common popular smile makeover services is teeth whitening. And just as there are different smile makeover services out there, there are also different companies that produce teeth whitening materials. Regardless of which your dentist offers, you can enjoy professional results that over-the-counter products can't deliver, and typically in either in-office or at-home varieties.
But Teeth Whitening Isn't the Only Option to Consider
Teeth whitening may be one of the most popular cosmetic options out there, but it's not the only one. Many offices also offer porcelain crowns, porcelain veneers, and orthodontic solutions like Invisalign and Clear Correct.
If you want to give your smile a makeover for 2012, call your local dentist to find out what he or she would recommend for you personally.
Transform your smile this January with a confident, dazzling smile makeover. You never know what opportunities a change like that might unlock.