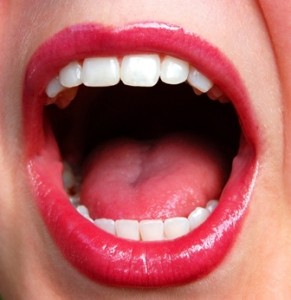 Have you noticed friends or co-workers stand further away than necessary to talk to you? Do you receive daily offers of gum and mints? Does your dog run away when you bend down and say hello? If the answer is yes to any of these questions … you probably have bad breath, also called halitosis.
How is it possible for you to have bad breath and not know it? Your body uses a process called acclimation to filter out its own scents so you can use your nose to detect outside smells. This means your nose is used to whatever odor is emitting from your mouth. Even if you cup your hand and breathe into it, you probably won't detect foul aromas. So, how can you tell if you have halitosis?
The easiest test for determining if your breath is rank is to ask someone. Friends or family members will probably be more than happy to render an honest opinion. Another way to test for bad breath is to wipe your tongue with a cotton ball and give it a whiff. Or go to a mirror, stick out your tongue, and see if it looks whitish. Ew! That's accumulated bacteria, which produces the sulfur compounds that create halitosis.
Why do I have bad breath?
The most common reason people have bad breath is decaying food particles and bacterial growth in the mouth, especially on the tongue. If you have poor oral hygiene habits, the accumulation of food and bacteria will make your breath smell like you ate gym socks for lunch.
Continue reading Bad Breath 101: Why You Have It and How to Avoid It