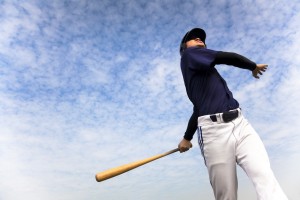 Now that we're heading into warmer weather, people are likely to spend more time outdoors doing a variety of activities, including sports. Taking advantage of the higher temperatures to get some exercise and to spend time with friends is a good thing, of course, but athletes should keep a few pointers in mind related to their oral health.
Don't forget your mouthguard
A large percentage of sports-related injuries—perhaps as many as 40%–involve the face. That's why wearing a mouthguard is so important. With a custom-made mouthguard from your local dentist, your chances of experiencing tooth loss are almost completely eliminated. It's also been shown that a custom-made mouthguard can significantly reduce the risk of having a concussion. All of this can, in turn, improve your performance and keep you safer as you play, no matter what your sport is.
Limit your consumption of sports drinks
Sports drinks may have a refreshing taste, but they're not good for your smile. That's not just because they contain high amounts of sugar; it's also because of their acidity. Consuming too many sports drinks can eventually lead to tooth erosion, hypersensitivity, and staining. To protect your smile, limit how many sports drinks you consume. You will also want to use fluoride toothpaste and even a fluoride mouthwash to strengthen your smile by re-mineralizing teeth.
Stay hydrated with water
If acidic sports drinks can damage teeth, fluoridated water can help you strengthen them. That's because fluoride draws important minerals and nutrients to teeth. Outside of that, water can help you keep your smile clean and will help you keep your keep your body cool and hydrated. Best of all, you can drink as much as it as you want without any ill effects.
Do you questions about how else you can protect your smile and your body this summer as you hit the field? Talk to your local dentist today.