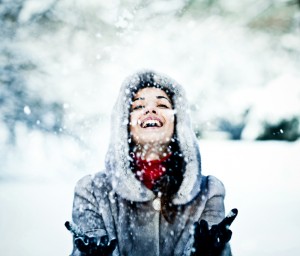 For those trying to stay healthy around the holidays, you may have already sworn off second or even first helpings from the dessert table. However, there are still plenty of dishes that can cause damage to your waistline and your smile. Many main-course Thanksgiving foods contain high levels of sugar and fat. However, there is some confusion about one in particular.
The Cranberry Sauce Debacle
Research from Rutgers University has shown that cranberries are extremely beneficial in fighting plaque thanks to proanthocyanidine, a natural chemical compound found in the fruit. You may know that a buildup of plaque can lead to cavities and gum disease, an incurable condition which affects the entire mouth, but you may not know that standard cranberry-based holiday fare probably won't help your smile.
The Problem
Cranberry sauce, a popular holiday dish, usually contains large amounts of sugar to balance the tartness of the cranberries. Most of the many benefits of cranberries can only be reaped in the natural state, without additives. Sugar plays an active role in deteriorating enamel and increases the production of plaque. In fact, a single serving of cranberry sauce can easily contain over 20 grams of sugar, which is comparable to a bar of milk chocolate!
The Solution
Are you responsible for making the cranberry sauce? Try tinkering with the recipe to reduce or substitute the sugar to reduce the overall content. If you truly enjoy this condiment in its traditional state, immediately brush and floss after your dinner. Happy Thanksgiving!