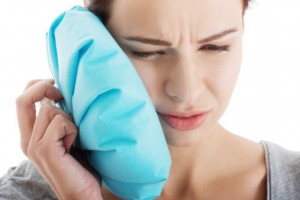 Wisdom teeth are the third and final set of molars that emerge when a person is a teenager or even in their twenties, and for years, the removal of them has been seen almost as a rite of passage as children become adults. Is it really necessary, though? Some patients aren't sure. While this is a matter that should definitely be discussed with your local dentist, here are some common reasons why wisdom tooth extraction is often important for your overall oral health:
Due to their position in the mouth, wisdom teeth often don't have enough room to grow properly. This can cause them to erupt at an angle, even horizontally.
Wisdom teeth can also only partially emerge, or even remain completely hidden, leading to them becoming trapped within your jaw. Because this area is difficult to clean properly, gum disease and other infections are much more common to occur.
If you experience chronic pain in your gums near your wisdom teeth, extraction can help prevent further infection.
A cyst can sometimes form in the area, which can damage bone and tooth roots.
Of course, there are also some situations in which wisdom teeth extraction might not be necessary. These include:
If the teeth are fully healthy
If they've grown in correctly and emerged completely
If their positioning matches the rest of your smile
If you're able to properly clean and care for the wisdom teeth, ensuring their future health.
Of course, every patient's situation is unique. If you have concerns over the state of you or your child's wisdom teeth, please contact your local dentist or oral surgeon. They can inspect the area with the help of X-rays in order to determine their position and current health, as well as what you can expect from the extraction process, should it be needed.