No one wants to have bad breath. If you suffer with bad breath, you might try brushing your teeth more often, mouthwash, and mints to get rid of it. But there may be deeper issues causing your bad breath, which is why you should visit your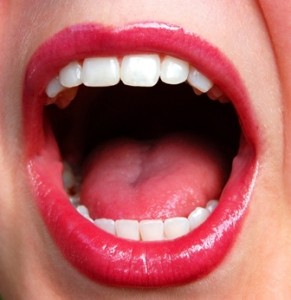 dentist if you're experiencing chronic halitosis (the technical name for bad breath).
What can cause bad breath? The list includes:
Foods with strong odors, like onions or garlic.
Excessive dieting.
Poor oral hygiene.
Gum disease.
Dry mouth.
Smoking or chewing tobacco.
Various health conditions.
The first thing you can do to try to get rid of your bad breath is to make sure you're brushing at least twice a day and flossing once a day. Brushing and flossing removes food particles that may have been left in the nooks and crannies of your teeth and gums. These food particles, if not cleaned away, will actually begin to deteriorate in the mouth, giving off a bad odor — not to mention contributing to decay and gum disease. Make sure you're thorough about your oral hygiene.
If you have a lack of saliva because of a medical condition or some other cause, make sure to regularly swish with some water. Saliva helps clean the mouth, and this will help clean away odor-causing debris. Also, make sure you're not eating any especially stinky foods!
If you're experiencing bad breath and have tried using better oral hygiene habits and avoiding smelly foods but haven't found relief, it could be a symptom of a serious problem. Health conditions related to bad breath include liver or kidney problems, lung infections, diabetes, and bronchitis. It is also a common sign of gum disease, which can break down the supporting structures in your mouth and eventually cause tooth loss or other problems if left untreated. Bad breath may seem like a superficial concern, but it can be much more than that. That's why we recommend you visit the dentist if you've been noticing a chronic bad taste in your mouth or bad breath.