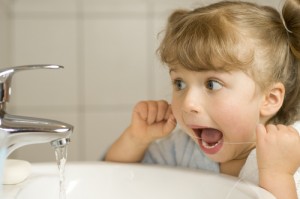 You may be ready to send your kids back to school, but don't forget to schedule their dental appointments! It's easier to bring your children to the dentist when they don't have to miss class, and it will be less of a hassle for you. Although kids undoubtedly would like to get out of school for their dental visit, protect their wellbeing and education with an earlier trip to the dentist!
Regular children's dentistry appointments are a vital part of their dental health. It's recommended by the American Dental Association that kids should see a dentist at least twice a year for routine checkups. If your child has never seen the dentist, then don't wait! Examinations are an opportunity for your dentist to check for any decay or growth problems, and to stop them before complications arise.
A children's dentistry exam is also great for reminding your child of the importance of proper dental hygiene. The gentle team at your dental office will explain different, easy-to-remember techniques for daily care. They can also offer handy tips about flossing, a practice that most children won't perfect until well into adulthood. It's never too late early to begin instructing excellent dental care! Dentists want to help your child improve their oral health any way that they can.
Remember, the more regularly your child sees the dentist, the less likely they will be to develop serious dental problems later in life. Great dental hygiene will save your child time in the dental chair receiving restorative treatment, which they will be happy about. Just give your dentist a call today to schedule a children's dentistry appointment.