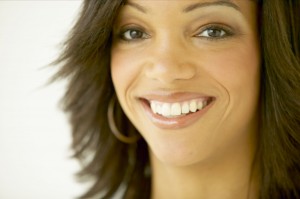 Ever since Hollywood celebrities started relying on them for transforming their smiles into stunners, porcelain veneers have picked up steam as a truly transformative cosmetic dentistry method that can cover up stains, chips, cracks, and even gaps. These beautiful restorations are handcrafted in dental labs and customized for each unique tooth, ensuring a completely seamless, natural appearance.  However, there are also several rumors that dentists have encountered concerning this procedure that may be scaring off potential patients who're striving for the smile of their dreams. Today, we'd like to clear up five of these misconceptions!
People Will Easily Be Able to Tell That It's Not Your Real Smile
While this may have once been true concerning older versions of veneers, which were very thick and opaque, the right clinician can truly make all the difference. Porcelain veneers are so beautiful and natural looking that they blend in seamlessly with the rest of your smile!
You Have to Cut Down Your Whole Tooth/Teeth to Have It Placed
This is an exaggeration. It is necessary for your teeth to undergo some reshaping; after all, you don't want your new porcelain veneers to look too bulky simply for the sake of preserving tooth structure. But the amount often mentioned is excessive. If you still feel uncomfortable with the process, "prep-less" veneers are often available as an alternative, which are only 2mm, or the width of a single contact lens.
They Are Painful and Cause Sensitivity
The only instance in which you may experience some pain or sensitivity is when you're wearing your temporary veneers in the interim before your permanent ones are finished. Once your new porcelain veneers have been placed, this sensation will be completely eliminated.
Their Bright White Color Looks Unnatural
While some patients may prefer a blazing white shade, your dentist will be happy to ensure that your porcelain veneers are whatever color you want them to be! It's always up to the patient.
They're Too Expensive
While this may sadly be true for some patients, many dental practices can offer payment plans or alternative financial options that may reduce your monetary obligations down to a couple hundred dollars a month!
Be sure to talk to your local dentist about porcelain veneers! Who knows – your dream smile may not be as far out of your reach as you think.