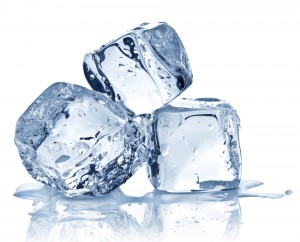 Millions of people have odd habits- things that they do without even realizing it. For some, it is biting nails; for others, playing with their hair can be a habit. For many people, though, the habit of chewing ice is a function that is not thought of, but can surprisingly have serious negative effects on your smile. Though it may seem harmless, the act of chewing ice can leave literal and metaphorical impressions on your teeth as well as your gums.
One of the reasons why chewing ice is bad for your smile is because it wears down you tooth's enamel. The pressure of having to crush the ice with your teeth makes your enamel less than sturdy. When your enamel is chipped, it increases your chance of experiencing sensitivity when you eat and drink. Another reason why chewing ice is bad for your smile is because of the repetitive hot and cold temperatures, increasing the possibility of your having a issue with your fillings. When the filling is exposed to hot or cold temperatures, it has the capability of expanding quicker than the tooth itself, shortening the life span of your filling.
Also, another reason why you should not chew ice is because it has the ability to hurt your gums in the process! Some parts of ice can be sharp, and because your gums are so sensitive, the sharp edges of the ice can puncture, scratch, and damage your gums. Because your gums are the foundation to any healthy smile, when they are compromised, the rest of your smile is, too. So the next time you feel the urge to chew on ice, make a healthy, smile-friendly choice instead, and you won't be sorry!