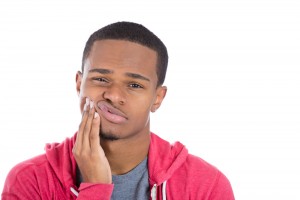 When it comes to dental problems, you're probably used to hearing all about the common ones that can negatively affect your teeth, such as cavities, gum disease, and even oral cancer. But did you know that one of the most painful oral conditions is actually caused by a part of the body that you may have never heard of before? We're talking about the temporomandibular joints, also known as TMJs. These joints may be tiny, but they serve a crucial function, as they're responsible for connecting your lower jaw to your skull. However, this means that when they're even slightly misaligned, it can cause truly debilitating symptoms, negatively affecting both your dental health and your overall wellbeing. That's why consulting with a local dentist is important if you suspect you may be suffering from this ailment.
Common signs of TMJ disorder include:
Persistent pain in the face, neck, head, shoulders, or back
Constant headaches
Jaw joints that pop or click
A jaw that feels unusually stiff
Constant earaches
Difficulty opening and closing your mouth when chewing
There are several therapy options for patients who are suffering from TMJ disorder, and no two cases are the same. Many patients whose symptoms are primarily caused by teeth grinding (bruxism) can often find relief by wearing a customized oral appliance during sleep. Other patients may require physical therapy or drug therapy to help alleviate the pain. When it comes to cases that are truly severe, surgery may be necessary. A dentist trained in TMJ treatment can offer the specialized help you need and recommend treatment options that fit your unique needs and concerns. With a professional touch, you can escape pain and get back to smiling bigger and brighter than ever before.