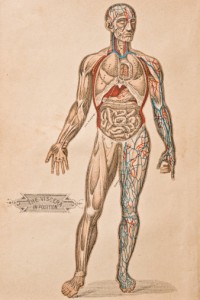 We live in an era of health consciousness, and that's a good thing. Many people try to exercise and eat right. But being healthy is not simply a matter of what you put in your mouth, it's also dependent on how you take care of your mouth. More and more evidence shows that there is a direct link between oral health and overall health.
The oral-systemic connection characterizes the link between diseases and conditions in the mouth and health problems throughout the body. For example, periodontal or gum disease—called gingivitis in its early stages and periodontitis later—is caused by bacteria that can have access to the bloodstream when gum tissue bleeds, a common symptom of gum disease. Thus, preventing or treating gum disease and other oral infections early can be critical to avoiding secondary health concerns. So, those bi-annual dental checkups are more than just a matter of clean teeth. They can mean the difference between life and death.
Medical Conditions that Start in the Mouth
While research continues, the following is a partial list of medical conditions and diseases that have already been found to have a connection to oral health:
Heart disease
Stroke
Osteoporosis
Diabetes
Some forms of cancer
Some autoimmune disorders
Low birth weight in newborns
Furthermore, the importance of maintaining oral health in order to have a proper diet and nutrition cannot be understated. People who have missing teeth are often unable to eat raw fruits and vegetables and other healthy foods that require chewing. Therefore, they choose softer foods that tend to be higher in saturated fats and sugar, both of which can have detrimental effects on the body when over consumed.
The Oral-Systemic Connection and You
What can you do to keep your oral-systemic connection healthy? First of all, brush your teeth and floss twice each day. Be sure to floss well below the gum line where bacteria hide. Secondly, see your dentist at least twice each year for a checkup. With regular visits, you and your dentist will better be able to recognize changes in your oral health and fend off any conditions that could compromise your general health.